Ultimo acknowledges the Australian Aboriginal and Torres Strait Islander peoples as the first inhabitants of this nation. We recognise the Noongar people as the Traditional Custodians of the lands on which our company is located and where we conduct our business. We pay our respects to ancestors and Elders, past and present. Ultimo is committed to learning from and honouring Australian Aboriginal and Torres Strait Islander peoples' unique cultural and spiritual relationships to the land, waters and seas and their rich contribution to society.
THE ULTIMO JOURNEY
The delicious business of food
Ultimo are a highly recognised Perth catering company and market leader in the industry.  Since 1997 we have been connecting with West Australians through memorable catering and event experiences.
We have earned our reputation as Perth's most trusted caterer for corporate events, private functions and weddings. Since commencing business, Ultimo has catered for functions and events with numbers ranging from 5 to 17,000 people. These functions include large indoor and outdoor events, weddings, formal dinners, cocktail parties, buffet dinners and many government contracts. Although Ultimo is based in Perth, we have successfully catered for large events and functions all around Australia.  Including events in Kalgoorlie, Busselton, Northern Western Australia, Bunbury, Port Macquarie, Melbourne, Sydney, Maitland and Canberra.
Ultimo have established an enviable reputation for delivering fresh & modern cuisine, with a personalised experience, for each and every event. This experience includes a seamless organisational and holistic management approach, from start to completion.
Honest food has nowhere to hide. Our chefs design our menus based around local suppliers and fresh seasonal produce, creating food that evokes emotion with flavour, texture and contemporary presentation.
Our focus is always quality food, executed to perfection, served with class.
The Ultimo Philosophy
IMAGINATION
in all aspects of our food & events
INNOVATION
in our menus, systems, products & service
INTELLIGENCE
in our experienced & knowledgeable team
Our Team
Good people are the most important resource Ultimo can offer.
Recruitment and retention of our team is paramount to Ultimo maintaining our high level of service to our clients. Ultimo employs some the most knowledgeable and experienced hospitality experts in Australia.
Our company goal is to provide a professional, friendly and enjoyable environment for our employees, which ensures we are a preferred employer for the industries best talent.
Our team's collective experience in the hospitality industry spans many years and provides us with the skills to reliably deliver the outcomes required to be a consistently successful event catering company. Employees we seek to join our team, display characteristics aligned with our company values, including integrity, "a can do attitude", passion for the hospitality industry, initiative, knowledge, experience, and an understanding of the importance of customer service.
Our chef team consists of a diverse mix of local and international chefs with a wealth of knowledge in all aspects of the culinary arts. Many chefs have joined Ultimo with backgrounds from some of the best restaurants in Australia and beyond.
MEET OUR CORE TEAM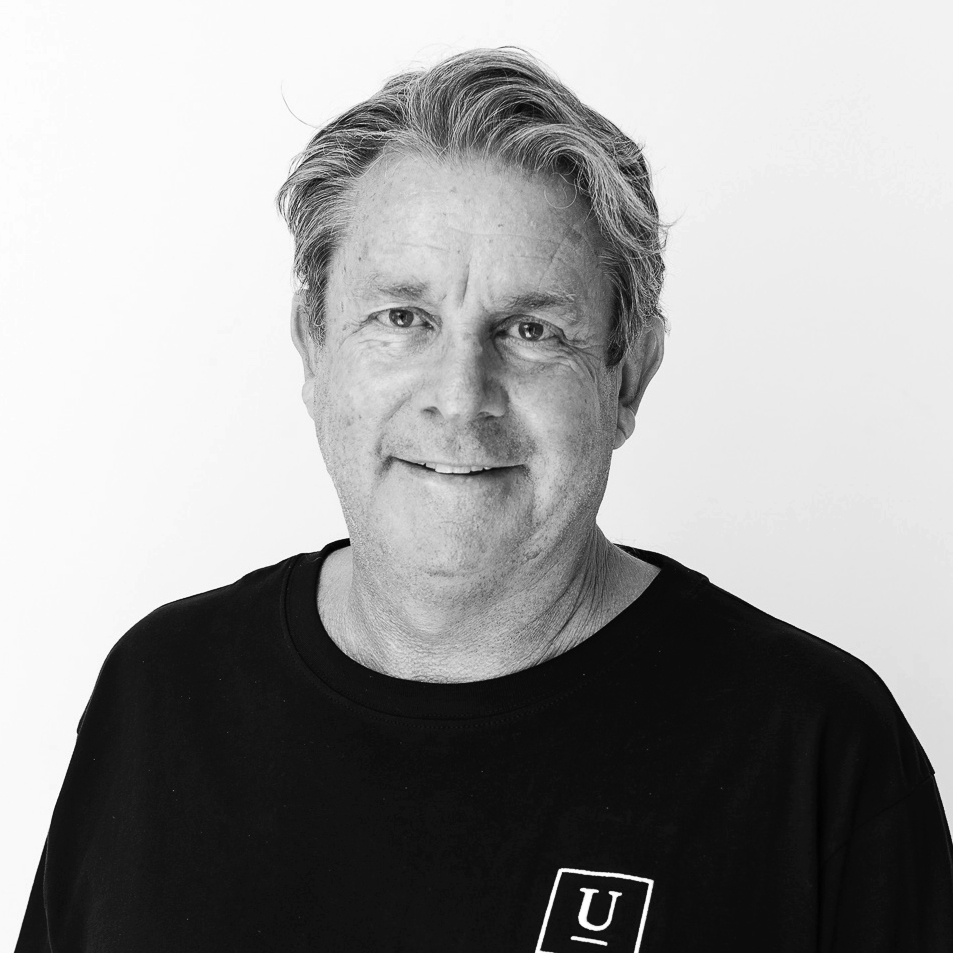 CLARK WILMOT
Corporate Accounts | Director
After retiring as a federal agent from the Australian Federal Police, Clark joined Ultimo in 2000 as a Director and has embraced the career change – his experience in all aspects of the catering industry, particularly for corporate accounts and functions is invaluable. He has successfully coordinated countless events for corporate and private functions including many VIP events for some of Perth's most prominent business leaders.
Clark's passion for the hospitality industry is fed by guiding staff to achieve outstanding results for clients and themselves. He is proud of his role in building Ultimo as a business and believes in retaining clients by building relationships with a continued high level of service and efficiency. Clark has an established reputation as a reliable, honest and diligent operator in all things catering.
Clark's personal life is busy enough with his children's sport, coaching, surfing, football, boating and family holidays with his wife and three children.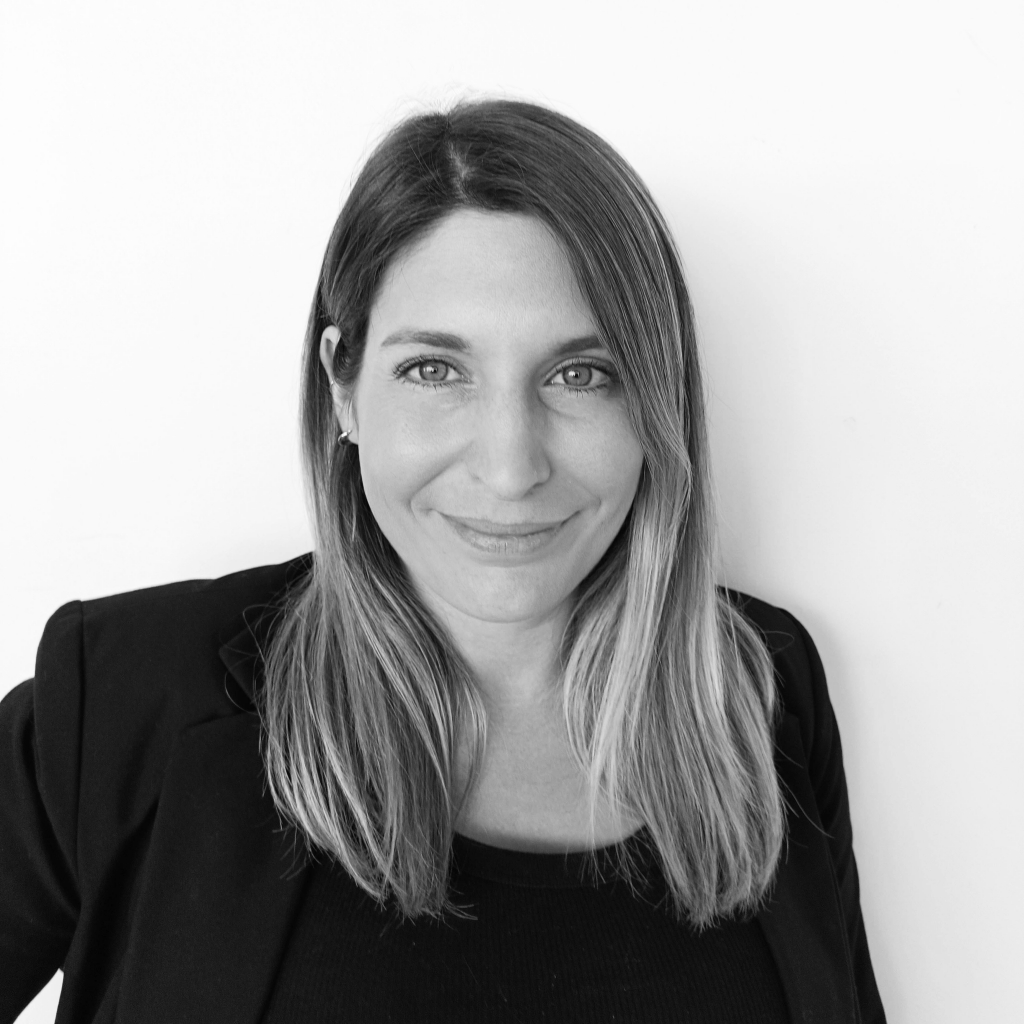 EMMA BRAND
Marketing + Business Development
Originally from New Zealand, Emma moved to Perth upon completing her tertiary studies in Communications. Emma joined Ultimo in 2013 after travelling extensively and working remotely for her own branding and marketing venture. Since joining Ultimo, she has been integral in our rebranding, repositioning and growth in the market – building the Ultimo brand to its esteemed position today. She delivers brand management, strategic marketing and business development, as well as hands on digital design skills to the business.
Emma has always felt a pull towards the hospitality industry – specialising in applying her professional skills in this space. This ensures she is well placed to create event concepts and develop and launch new products / services in the market with proven success. Her ability to wear many hats in business, along with her industry knowledge and passion, are responsible for her promotion to various positions across branding, marketing, events & sales within Ultimo. She responds proactively to industry trends and creates engaging content and marketing campaigns, as well as driving our strategic development in her current Marketing & Business Development role.
Emma loves the overlapping opportunities that branding, marketing, food and events create for emotive connection. Sharing a meal is universal across cultures and she believes good branding and good food should both make you feel something. A new mum – she enjoys dining out, hosting parties and cooking for her fiancé and friends – when time allows.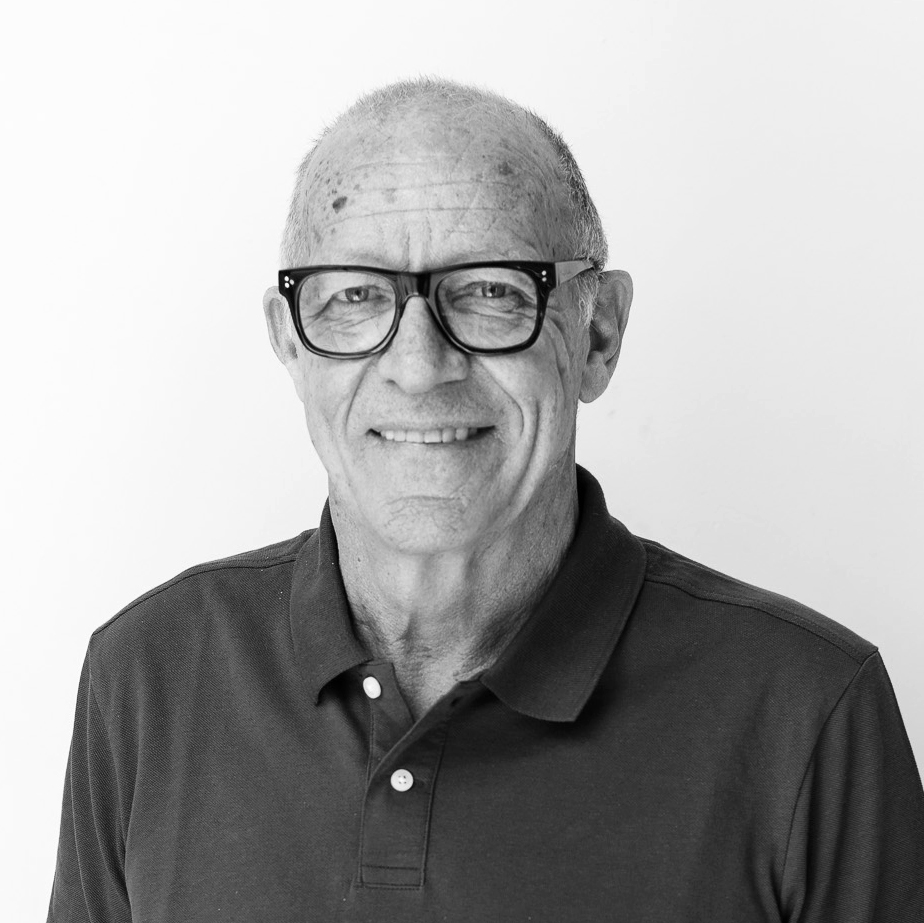 PETER JAMIESON
Major Events  |  Director
Peter is a founding director of Ultimo from when the company commenced in West Perth in 1997, and oversees our major events & accounts.  Peter's logistical event management experience is second to none in the industry and he has been integral in growing Ultimo's trusted reputation in this space. Known in the industry for making things happen and never daunted by a challenge, Peter listens to our clients' needs and finds a solution, where other businesses might say it was too difficult.
Peter has overseen the operation of the Quarry since the commencement of our contract in 2014, with demonstrated success. He has excelled running some of Ultimo's biggest accounts such as the WA Festival of Cricket, Kalgoorlie Cup, Groovin the Moo National Tour, Future Music and Stereosonic National Tours, City to Surf, Ironman Triathlons Busselton, Port Macquarie and Melbourne, Sydney Festival – to name a few. Brutally honest, a great lateral thinker and extremely motivated; Peter is the go-to person for large events in the Perth hospitality industry. Passionate about good food – he will ensure the quality of Ultimo's menus, no matter the size of the function.
Despite being across the latest in the culinary world, Peter's favourite food is the humble French fry (ideally served with freshly caught and chargrilled Crayfish). A Scarborough local, an ex VFL / WAFL player – Pete is actively fit and loves getting out for a surf whenever possible.  Peter is a devoted family man, and is kept busy by his two adult daughters and wife Jill.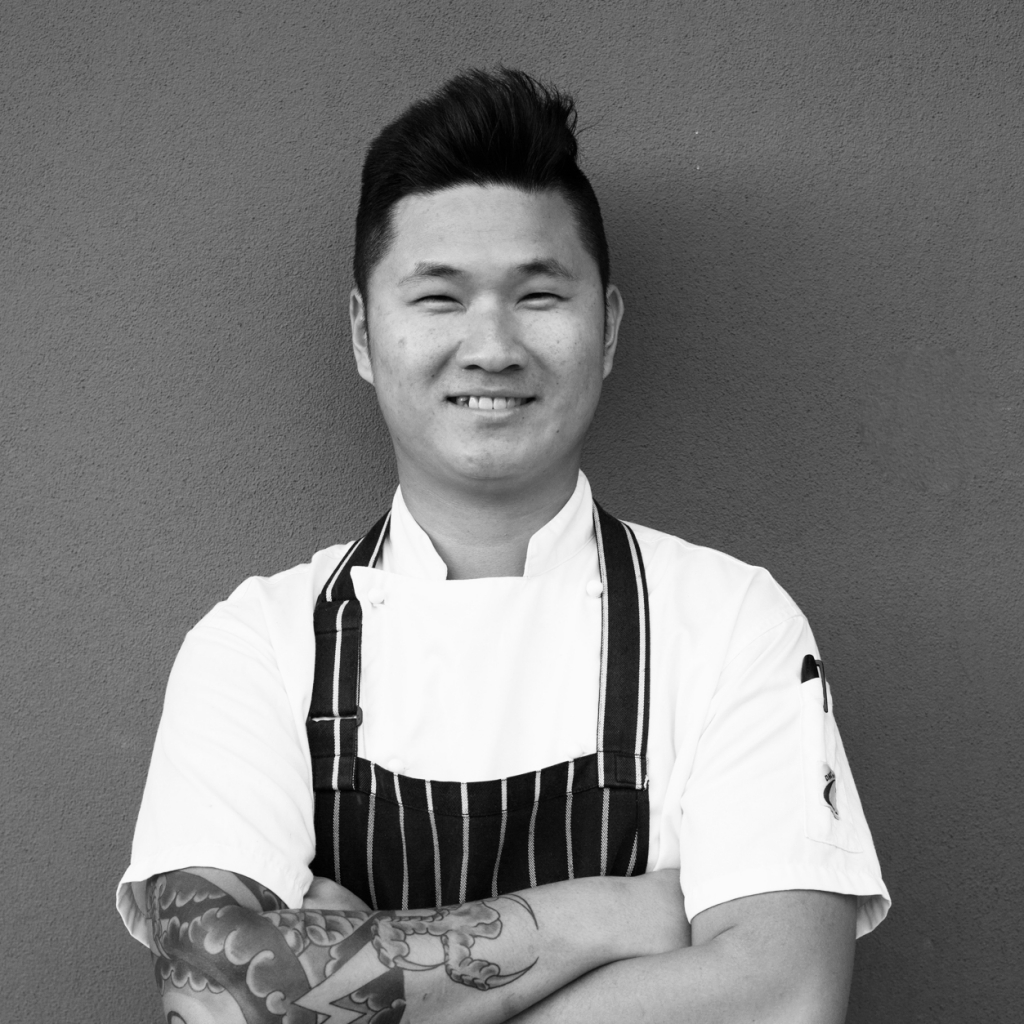 MAX LING
Executive Chef
Max joined the Ultimo team in 2015. Qualified and experienced in Hong Kong, Max went on to work in 5 star Luxury Hotels in Australia and Michelin Star restaurants around the world, including the highest hotel in the world, The Ritz Carlton HK.
Always aware of the latest trends of the culinary world, Max likes to combine cuisine styles with different methods when designing a menu. He researches the latest cooking techniques and applies them in larger scale to catering. Get Max started talking about food and you'll see his passion. He just LOVES cooking. He seeks to use the best local products and is a firm advocator for supporting local suppliers and buying as geographically close as possible to ensure maximum freshness.
Max is an excellent communicator and an extremely organised team leader who thrives under pressure. He endeavours to create a professional and dynamic kitchen environment that encourages camaraderie amongst colleagues and delivers a high standard of food quality and presentation at every Ultimo engagement. An adept and calm leader, he oversees our commercial kitchen, and all of our countless functions and events, without ever throwing his tongs.
When he's not wearing his chef hat, Max enjoys family time with his wife and 3 young children, and making time for windsurfing, 4WDing and camping when possible.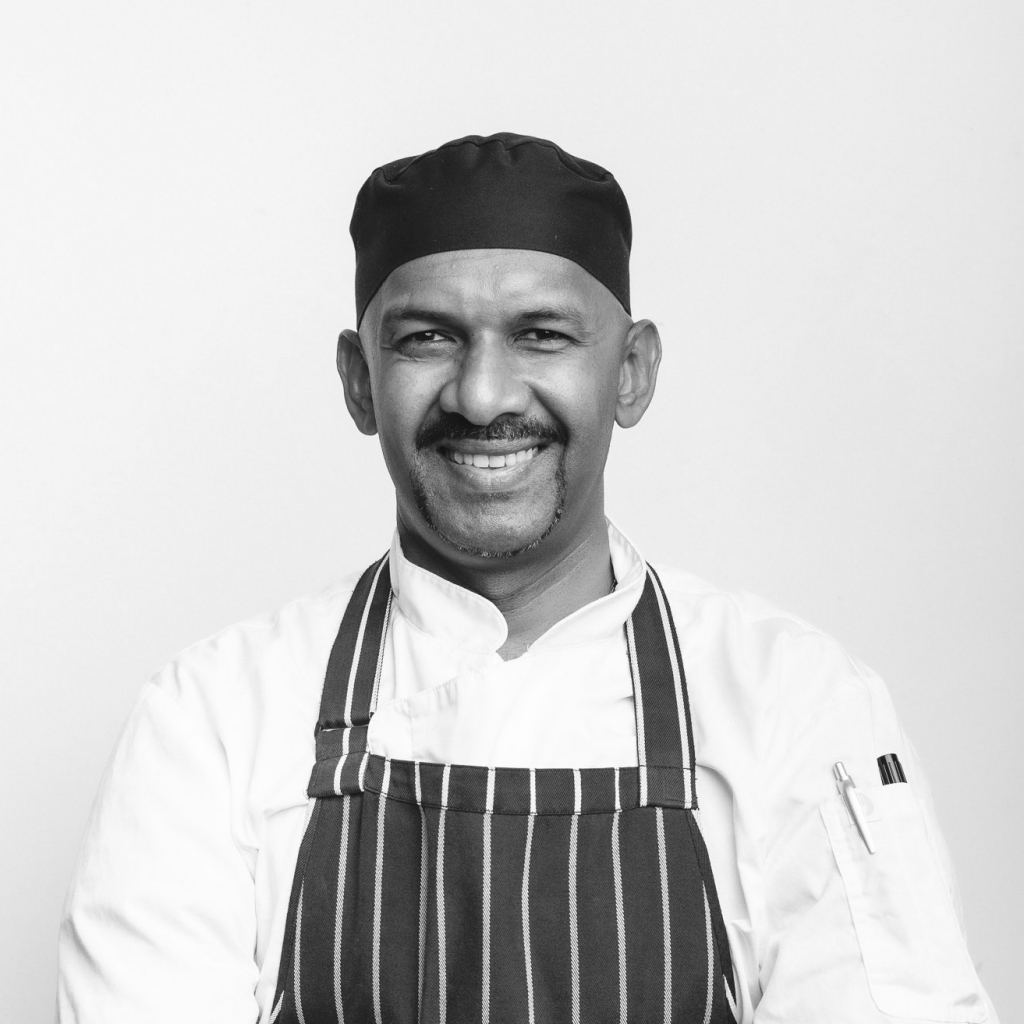 RAJA RICHARDSAMY
Executive Sous Chef
Joining our senior chef team in early 2021, Raja is a dedicated and knowledgeable professional chef with over 17 years of experience in food preparation and kitchen leadership.
His professional background includes senior chef roles in highly recognised establishments such as Aloft Perth, Westin Perth, Royal International Convention Centre Brisbane and Borneo Convention Centre Malaysia. He has worked for many 6 star and 5 star international brand hotels such as Ritz Carlton, Four Seasons, Hilton, Raffles, Mandarin, Le Royal Meridien.
Raja has experience working with guest celebrity chefs, Michelin star chefs, and catering for international politicians including George W. Bush, Obama, Putin, Royalties like HRH Princess Anne and VIP's like Sir Richard Branson, Celine Dion, Elton John, and Hollywood actor turned politician Arnold Schwarzenegger.
Singaporean/Malaysian with a Tamil background, Raja loves South East Asian influenced cooking & was classically trained in French cuisine. He is very passionate about serving only the best quality food to guests. Compliments from guests are what fuel his motivation to continually develop his skills and keep innovating.
Aside from cooking, Raja spends his time reading, driving and enjoys watching movies with his wife and his chocolate Labrador.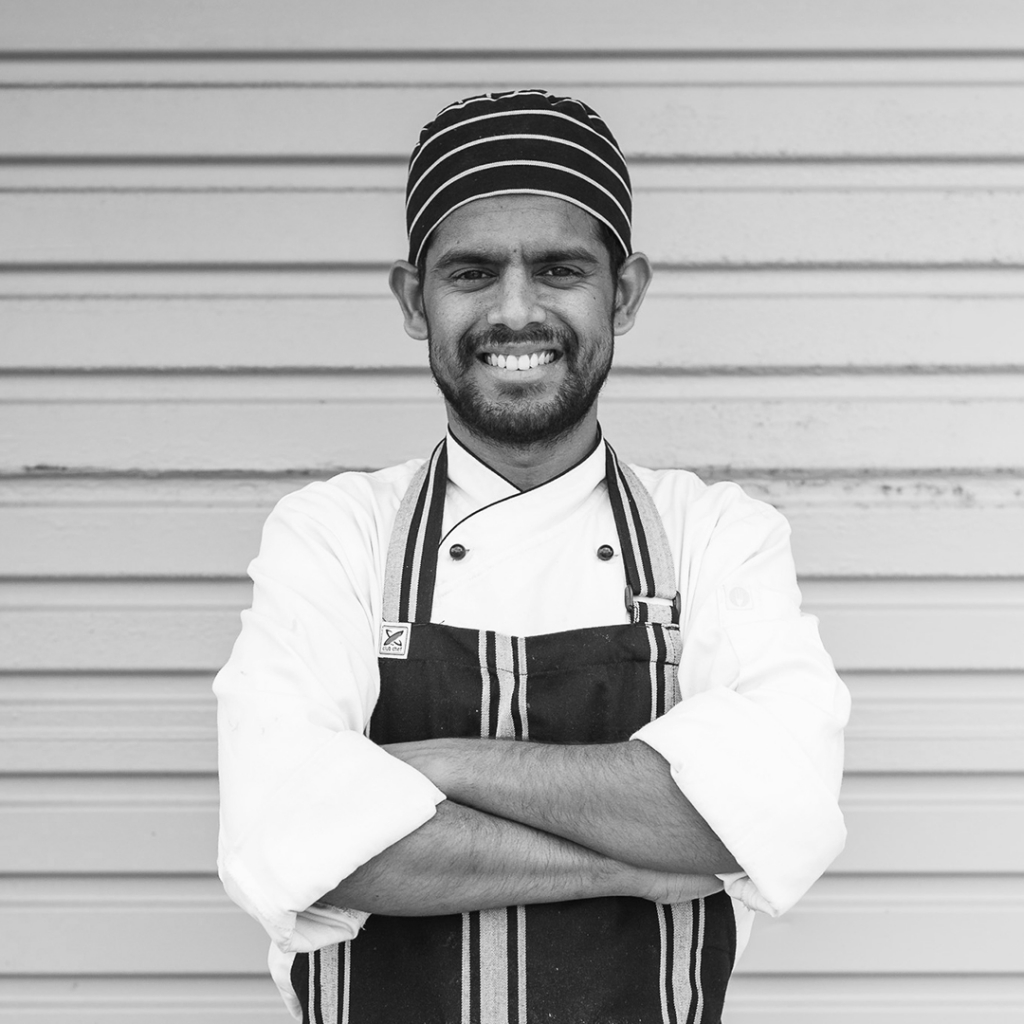 NAKEERAN THILLAIRAJ
Sous Chef
Joining Ultimo in 2017, Nakeeran is part of Ultimo's senior chef team. Originally from South India, he possesses a professional history working for renowned restaurants internationally, as well as his previous role as Sous Chef at Akis Woolloomollo, a one hat Sydney restaurant, Nakeeran is a skilled and experienced presence in the kitchen. Bringing strong technical knowledge and impeccable presentation to every function he is involved in. He lives by the philosophy of 'if you can't do it well, don't do it at all'.
Nakeeran is an award winning chef, participating 2 years in a row in the Emirates Salon Culinary Competition in Dubai. Competing against 280 chefs, to win Bronze and Merit medals in the five course gourmet dinner category.  He was also part of a team to achieve the TIME OUT award for  'Best Bubbalicious Brunch' at the Westin Hotel in Dubai.
His motivation to push himself comes from genuinely loving being a chef. He appreciates the opportunity to work with fresh quality ingredients every day, the adrenaline of a slick and busy service, and hearing guests tell him what they loved about the food. He believes cooking and serving food is about making people happy (both the guests and his colleagues). For Nakeeran, it's all about nurturing people and showing them why an ingredient is so special. In his own words, "There is no job like it. Food is an amazing thing, and we see it and eat it wherever we go".
Nakeeran is a keen cricket fan and dedicated family man. He enjoys spending his free time with his wife, and 2 young boys.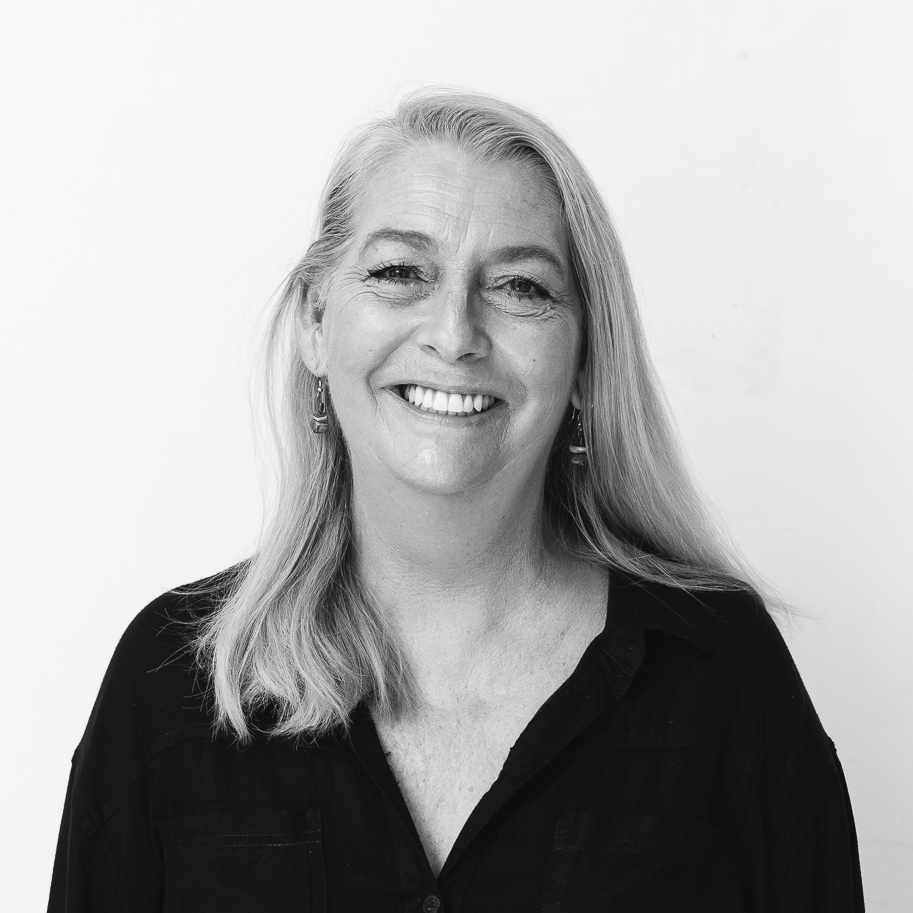 VANESSA THOMAS
Function Coordinator
With over 19 years of experience within the catering industry, together with a mix of 10 years in the film Industry, Vanessa can apply her specialist knowledge to organise any style of event, large or small.
Vanessa's attention to fostering client's wants and needs has proven successful with customer relationships. Her key priority being that the customer always comes back to Ultimo. Vanessa's evaluation of what is needed to make an event a true success, is what ensures our clients expectations are always exceeded whether it be for a small private functions or grand scale events. With her passion for food and presentation, she strives for the best guest experience and creates the right atmosphere and style of menu for the occasion. Her proficiency with coordinating an event from start to finish is due to her full understanding of food, beverage and managing staff.
Her beliefs in diversity and equal opportunity tie in with Ultimo's philosophies, and is one of the many reasons she loves her role and working in the hospitality industry.
Because of Vanessa's passion for food, she loves cooking, particularly experimenting on her family and friends for big dinner parties. With the perfect wine to compliment the food, of course. Family is a key part of her life, and she takes immense pride in her garden. She will get out there any spare moment she has.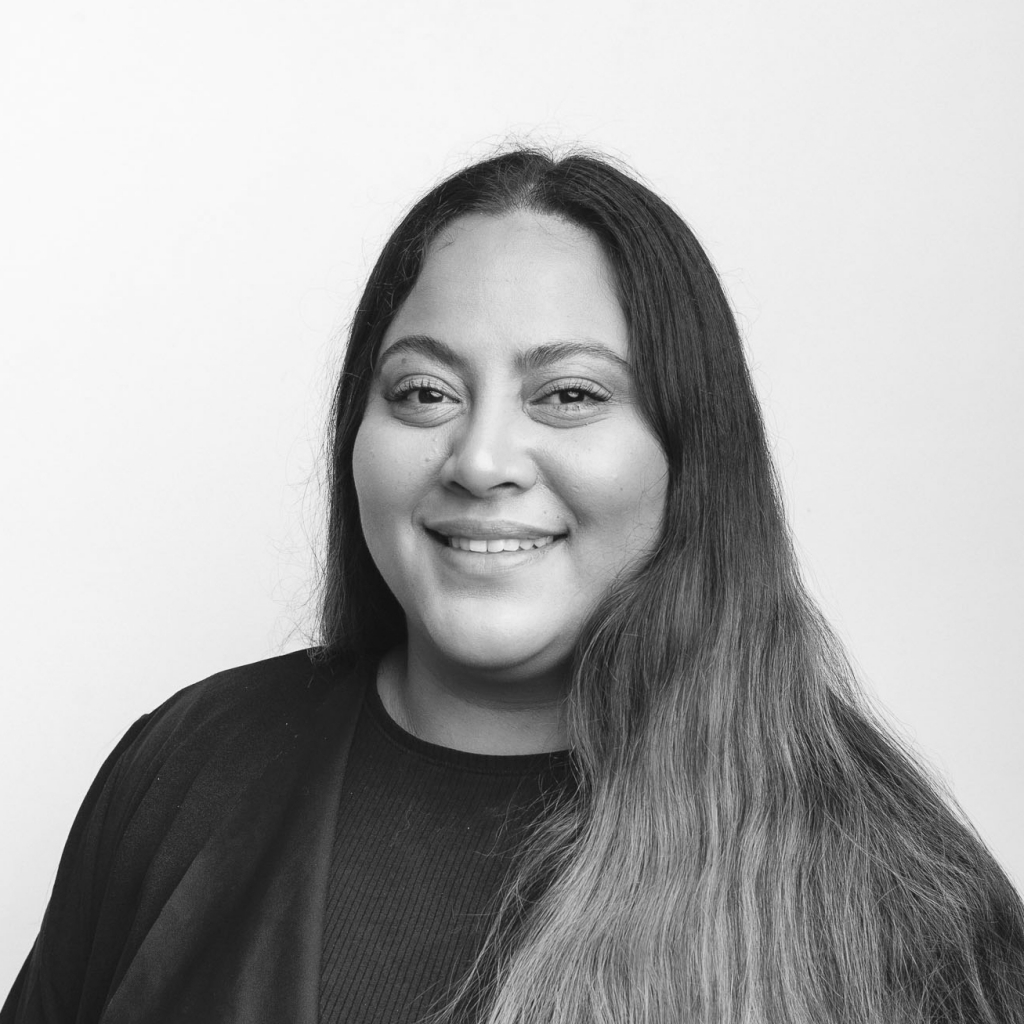 TIANA ROWE
Event Coordinator
Tiana joined the Ultimo crew in late 2020. She has worked in the hospitality industry for majority of her working life, previously employed at the Novotel Vines Resort in Swan Valley and also spent time in Melbourne as a job advisor / hire agent.  Working with Ultimo coordinating functions and driving our deliverable catering service, Tiana is organised, efficient and ensures everything she involved with is executed with incredible attention to detail.
Her love for the industry stems from working so closely with people from all walks of life – being able to provide a service that brings people together.
Originally from New Zealand, Tiana has a large family and lives with her partner and their young son Lyric. Tiana also owns and operates her own cake baking business, and happily keeps the Ultimo team plied with cupcake samples. She loves all things music and food (especially desserts and sweets) and enjoys travelling to new places, when covid allows.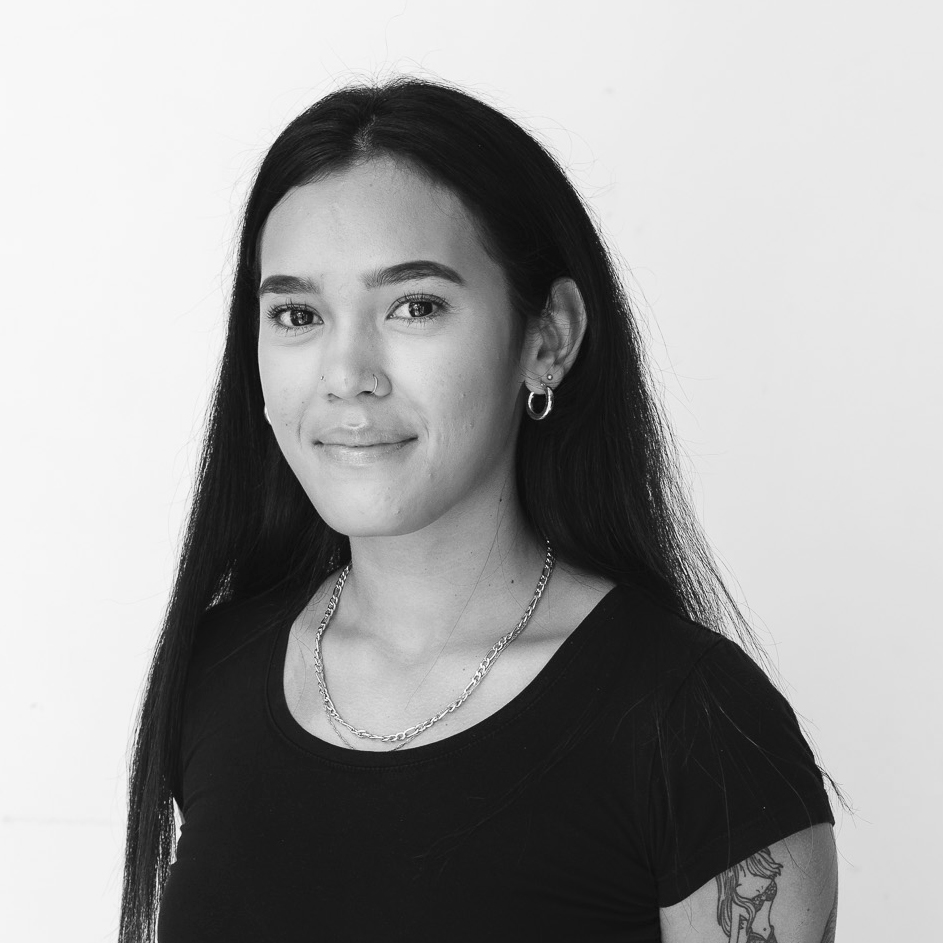 SAVANNAH CLOSE
Event Coordinator
A Perth local, Savannah joined our event team from Three Pound Group, with over 9 years in the hospitality industry. Always feeling a pull towards this career path and possessing a strong drive to succeed, she has consistently grown with her roles – starting as a casual waitress, then evolving to a duty manager and for the past 3 years planning and coordinating large events at The Camfield.
Ready for a new challenge, Savannah is excited for the opportunities working with Ultimo will bring. Including working with people who share similar passion for the industry, travelling for work, getting to eat and drink as part of her role, and taking ownership over some larger accounts and events. She loves watching the all the planning come together and seeing guests enjoying the experience. A creative individual, Savannah injects a fresh approach to our events and functions.
The third oldest of 7 siblings, family is important part of her personal life. She has a niece and nephew that she adores and a large extended family. Savannah enjoys keeping fit and active, and likes weightlifting, walks outdoors, and meditating. She loves to read, take roads trips and go on adventures with friends.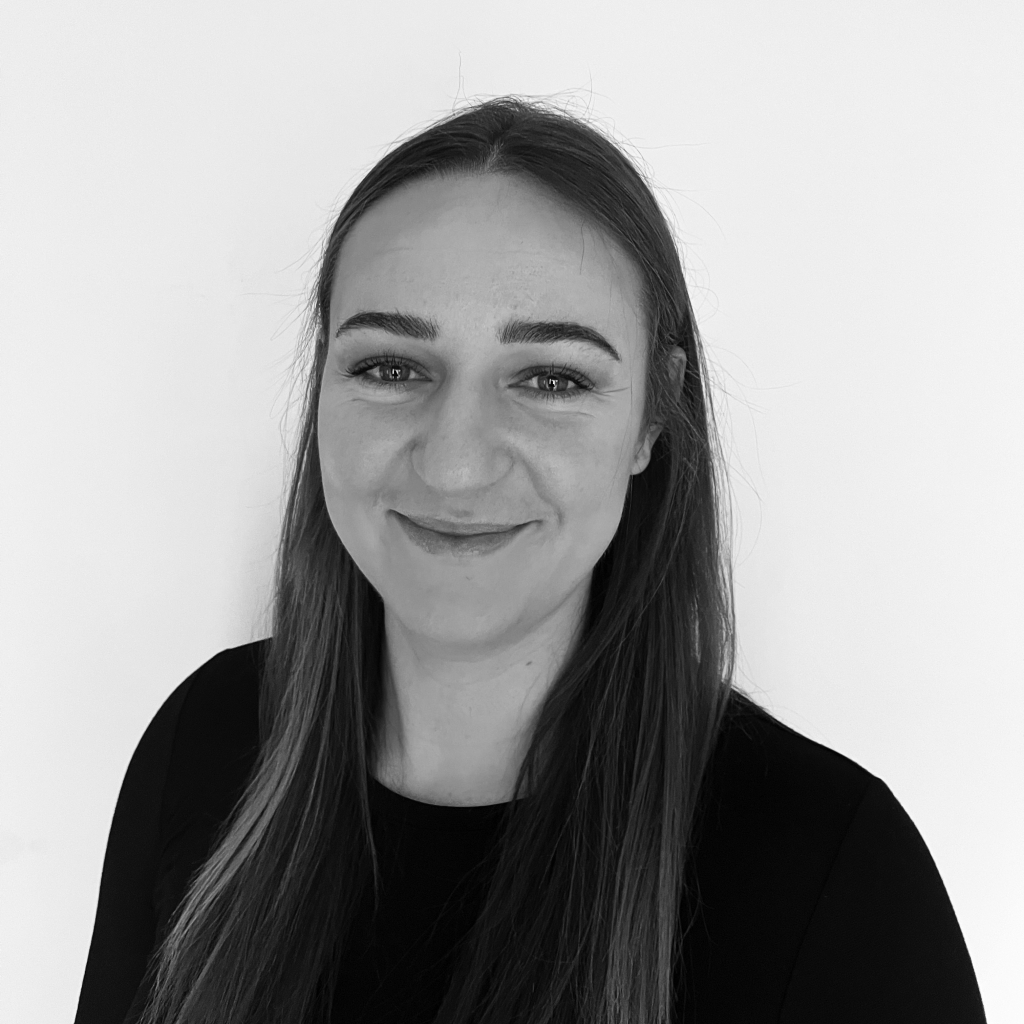 ZOE COLANGELO
Functions & Weddings Manager
After a varied professional background in hospitality and events, Zoe decided to pursue her love of weddings and hospitality and joined Ultimo in 2022 as our Weddings Manager.
Over the course of obtaining her Bachelor's Degree in Event Management and Sports Science, Zoe discovered her crazy love for events. Whilst studying she worked for Lamont's Bishop House, looking after their wedding clients and this ignited her passion for all things weddings. She moved on to London and held multiple events roles for some of London's coolest events and venues. Returning to Perth throughout Covid, Zoe took a role with Profresh Flowers, where she quickly became showroom manager and gained solid management experience within a busy environment. While still involved in weddings by way of  florals during her time with Profresh, Zoe ultimately still felt a pull towards the wedding hospitality industry.
Zoe's favourite thing about working within the events and hospitality industry is the joy and satisfaction she feels when she sees the end results come to life. Working hard (and sometimes crazy hours) behind the scenes to create something people can come and enjoy is the most rewarding thing to her. She enjoys the opportunity to build relationships with clients and thrives on getting to know each of them personally in order to understand their individual style and needs, and provide a better service.
Zoe also has a deep appreciation for food, which she gained form her Italian grandparents. Her weekends usually consist of catching up with friends and trialling new restaurants and bars. She is currently (very slowly) learning to surf and loves being by the ocean whenever possible. She enjoys trying new activities and getting out in the sunshine – when she's not at home being bossed around by her dog Bella. A very grumpy, 13 year old Maltese Poodle who rules the house.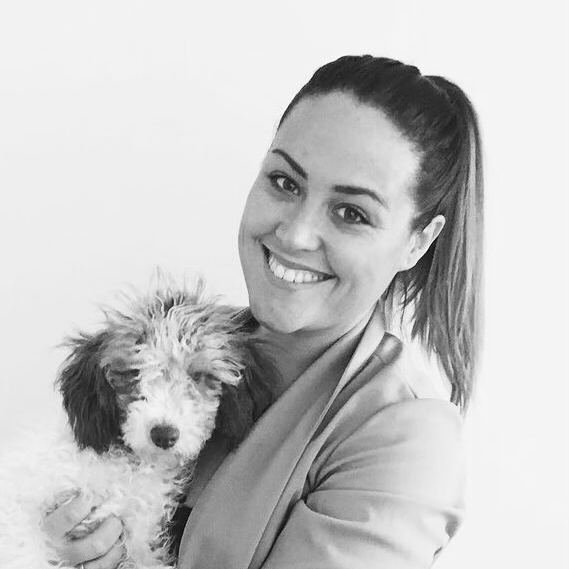 JESSICA MILLEN
Weddings
Jessica joined Ultimo in 2016 as our Events and Sales Manager, and after a hiatus to raise her 2 young children she has re-joined the team as our Weddings Assistant. With over 20 years' experience in the hospitality and catering industry, spanning weddings, events, venue management and sales – she's an absolute asset to the Ultimo team. Jessica's hardworking, hand-ons approach ensured she has accumulated knowledge and experience that few in the industry can match.
Whilst at Ultimo, Jessica has organised functions ranging in size, from smaller private parties and weddings to large-scale corporate events at Elizabeth Quay. She has impeccable standards and brings creativity and style to every function she's involved in. Her superpower is combining that creativity with logistical planning to provide the best possible event experience for clients and their guests. The customer service element and ensuring our clients expectations are exceeded, is what feeds her motivation.
As a working mum of 2, Jessica hasn't eaten a meal in peace for years – but she is passionate about good food. She thrives on creative projects such as renovating her home with her husband or planning parties and events for friends. She also loves a good wine and a day at the beach, ideally at the same time.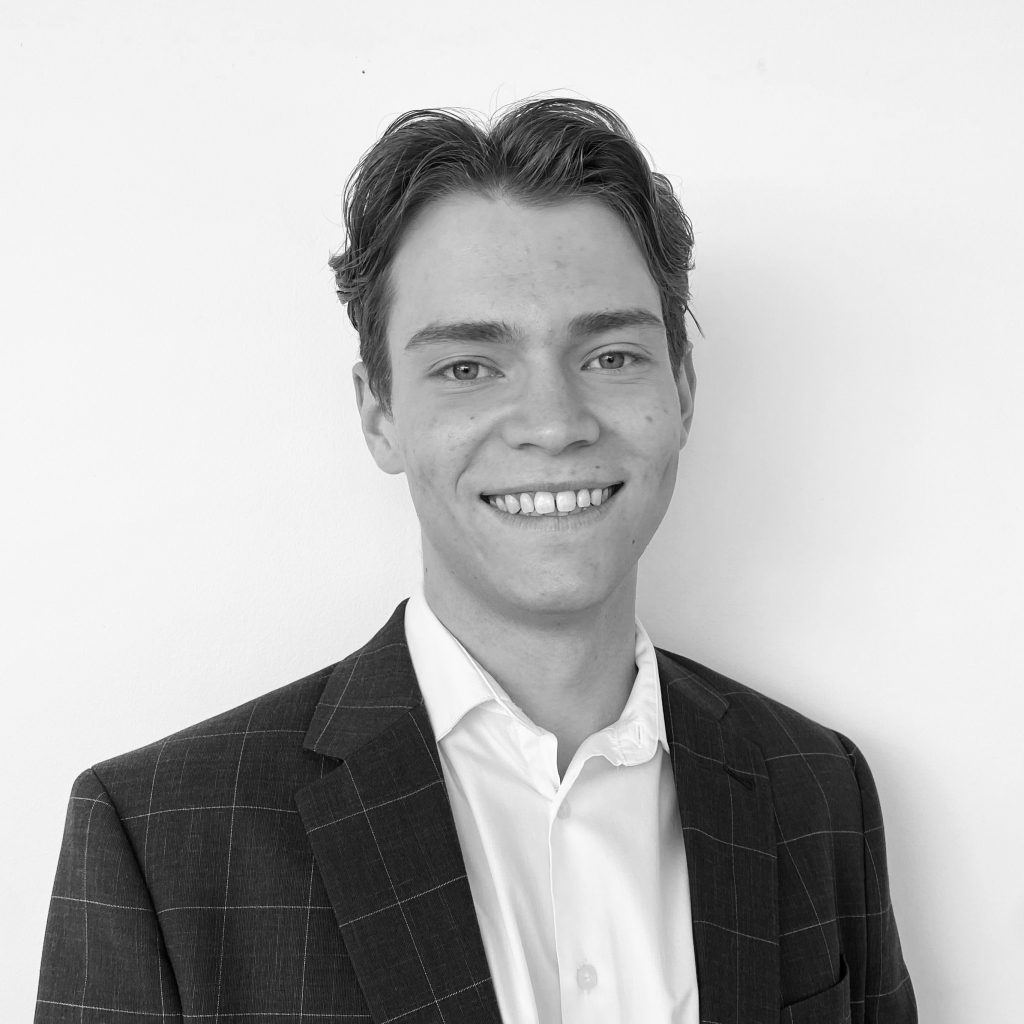 JOSH GALVIN
Function Coordinator
Josh joined Ultimo in 2019 as a waiter, and quickly worked his way up to being a supervisor at our weddings and corporate events. Finding his niche in the catering and events sector, Josh left his role as the manager of a local café in 2022 to commence in his role as a supervisor at Ultimo. In 2023, we were delighted when Josh took the role of Function Coordinator, looking after a diverse portfolio of both corporate and private clients.
Josh prides himself on his attention to detail and service; both on the floor and behind a desk. He always ensures client needs are met and delivered to the highest standard. He's the last one out of a room before guests arrive, ensuring that the table setting is millimetre perfect.
He has always had a keen interest in food and hospitality, helping his Mum in the kitchen from the age of four and entertaining guests at home. Josh has developed an impressive knowledge food and wine, and its role within the industry.
In addition to work, Josh is currently studying Cross Cultural Communications and Business at university. He loves nothing more than experimenting with new food and flavours in his spare time and going to the best restaurants and bars around the country.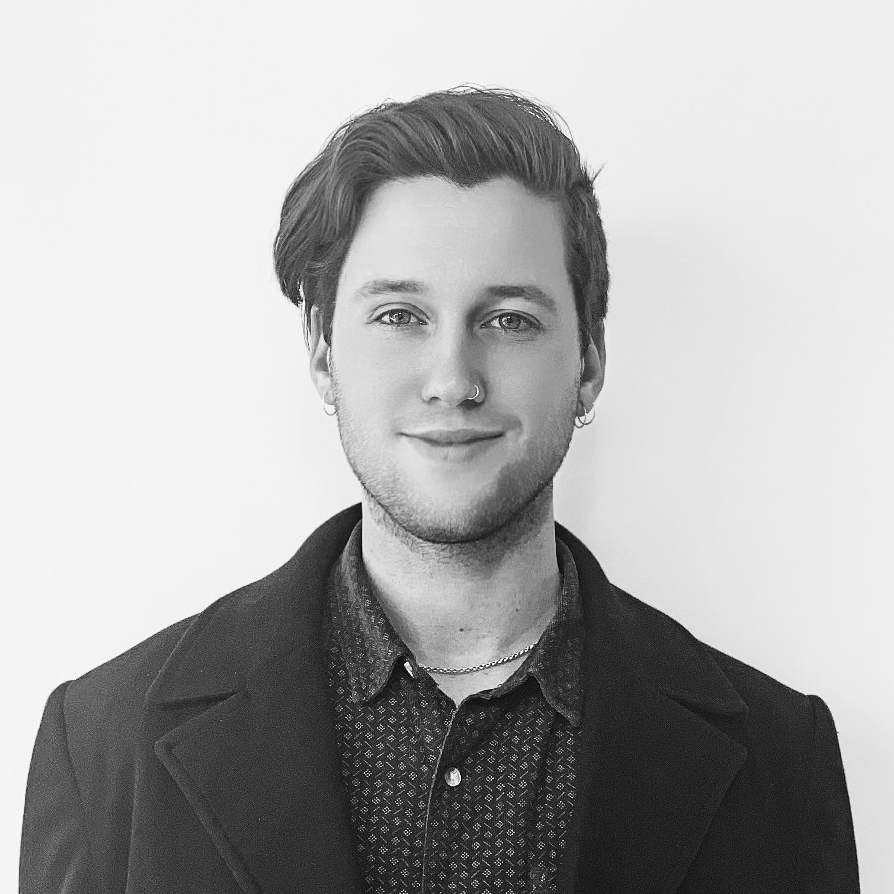 IZAAK BEATTIE
Catering Coordinator
Joining Ultimo in 2022 as our Catering Coordinator, Izaak looks after our valuable deliverable catering clients and contracts. An exciting addition to our team, he has extensive hospitality experience. Starting in the industry as a bartender in 2014 and quickly gaining roles in all aspects of hospitality, working in bars, restaurants, kitchens, nightclubs and festivals. This hands-on holistic expertise ensures Izaak is well placed to respond to the dynamic needs of our clients.
He has additional experience in wedding and event planning and can apply his cumulative knowledge of the industry to any type of catering or function requirements. Izaak loves the rush of hospitality and curating memorable experiences for each and every customer.
A local, Izaak grew up moving around the Perth area and exploring the WA coast. A frequent traveller, he has enjoyed exploring parts of Europe, Asia and North America. The highlight being a road trip from California to Florida. Proudly part of the LGBTQIA community, Izaak is also a foreign film and cinema fan and a foodie – always trying new restaurants and bars.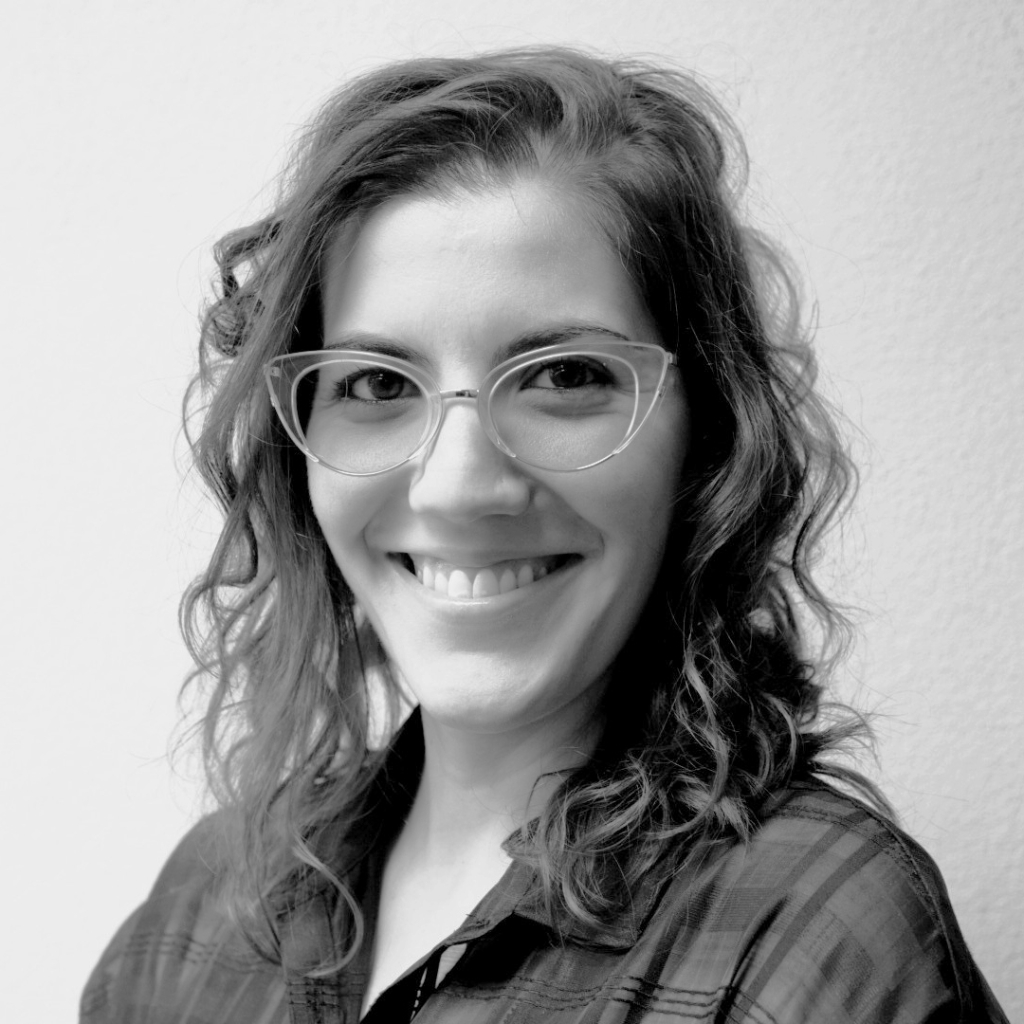 COSIMA BARONE
Catering Administration
Cosima joined our team as a Catering Administrator in Nov 2022, assisting our sales team to process orders and ensure our deliverable catering service runs smoothly. ⁠An incredibly organised and passionate person, Coco is an asset to Team Ultimo. ⁠
⁠
Originally from a small town in Southern Italy, Coco has been a chef for most of her career. She started as a kitchenhand when she was 15 and worked her way up to Head Chef, working in Northern Italy, Zurich, and for the past 9 years, the UK. ⁠
⁠
Her career path has allowed her to combine her passion for travel, her culinary expertise, her eye for photography and her desire to explore new cuisines and flavours. ⁠
⁠
In her spare time, Coco is dedicated to studying nutrition – and fitness is her hobby – spending as much time outdoors surrounded in nature. Of course one of her favourite things to do is share a meal with her family and friends. ⁠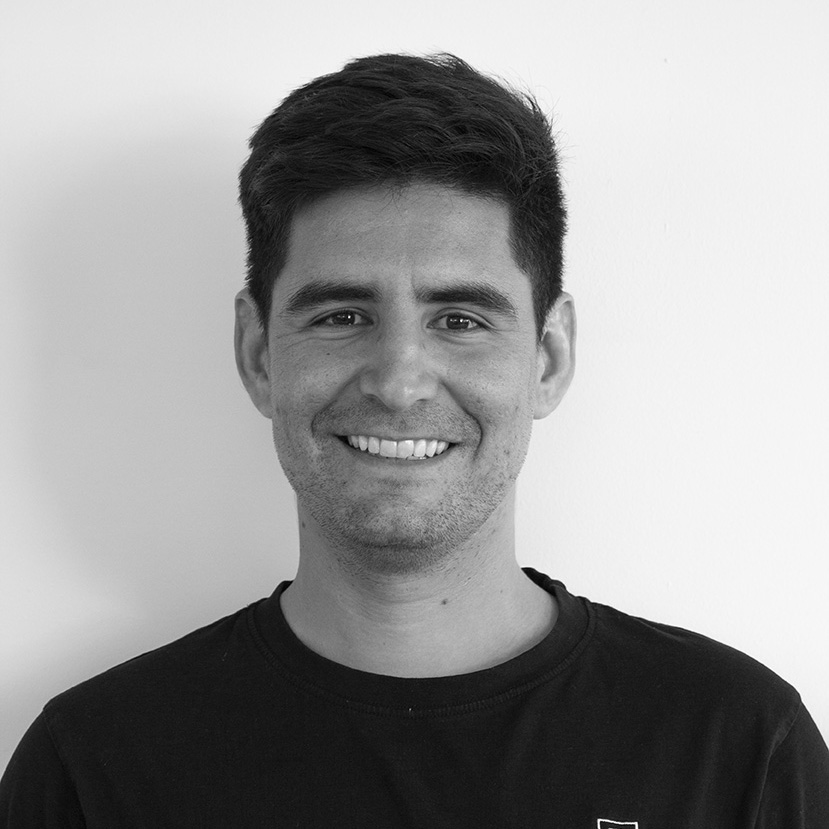 LUIS ALEGRIA
IT Project & Operations Manager
Originally from Colombia, Luis has been with Ultimo since 2018, but it feels like he's been a part of the team forever. The absolute epitome of team work, he is the go-to guy for anything the team might need. With a professional background as a Telecommunications Engineer, Luis worked for more than 3 years in the Colombian Telco industry, leading projects and implementing solutions for suppliers. Before deciding to travel the world and falling in love with Perth.
Luis is an extremely proactive professional, who will always dedicate himself whole heartily to the operations of Ultimo. He plays an integral and diverse role in the business, looking after everything from business development IT projects and operations. He is the first point of call for troubleshooting any challenges. Luis communicates across all departments to ensure the smooth and seamless execution of IT projects and operations.
In his spare time Luis tries to explore some more of WA with his partner Gina. He's keenly interested in politics and enjoys riding horses.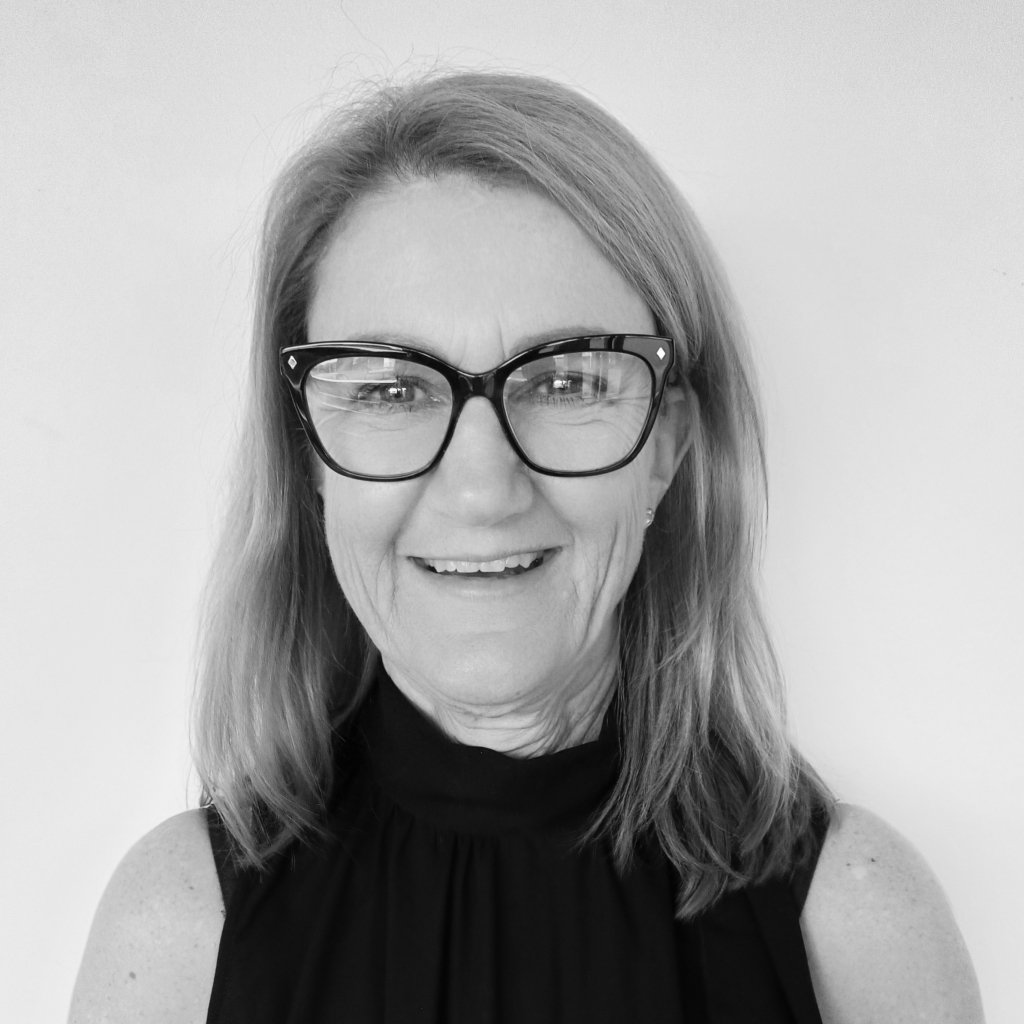 DAWN CRANSTON-ROBERTS
Finance
Dawn has been an integral part of the Ultimo finance team since 2019. She started her career with KPMG in Tauranga NZ, and turned her interest in accounting into her vocation.
A proud kiwi, Dawn brings a laid-back but professional attitude to the role. She enjoys that the hospitality industry attracts people with personality that have a real passion for what they do – particularly at Ultimo. These passionate people create a fantastic work environment that is a real joy for Dawn, in turn enhancing her own job satisfaction.
Dawn is a devoted wife, mum and granny – as well as a keen All Blacks fan.  Passionate foodie and traveller – she loves motorsport and the Monaco Grand Prix is on her bucket list.
Testimonials
We love our clients and they love us!
West Australian Ballet
West Australian Ballet's partnership with Ultimo Catering and Events began in 2003 and is one of the company's longest standing associations. We are extremely fortunate to be able to rely on Ultimo for the finest food and service at our events and consistently receive wonderful feedback from our patrons. Ultimo's generosity and long term commitment to supporting the arts is invaluable and West Australian Ballet looks forward to celebrating many more milestones with Ultimo
Andrea Parkyn
Sponsorship and Events Coordinator
Super Impressed
We were so impressed with your organisation and how calm you were the entire night. The marquee looked amazing and everything was perfect. We weren't called about any problems that may have occurred during the day and were so impressed. We have gotten so many comments about the quality of the food and how well the event was run - including some from those whose jobs are in event management. A few people described yourself and a 'tall blonde girl' who worked so hard during the night. Drinks were flowing endlessly. So well done. You even got a soft serve and brought it out mid speech. And helped so quickly when we wanted a champagne bottle AS WELL as last minute door prizes. So super impressed. Would recommend the team any day.
Ness & Paddy
Wedding
Extremely Pleased
We have been using on-demand catering for a while now and are extremely pleased with the service that Ultimo provides. We receive positive comments from our members all the time on the delicious food and it just takes a few minutes to order online. The Deliverable Feasts are excellent with more than enough to feed everyone plus leftovers. I cannot recommend Ultimo highly enough!
Heather Van Lendt
The State School Teachers' Union of W.A
Great food & service
I have to commend Ultimo on their great food and service. I specifically requested the afternoon to not be a sad time but more of a celebration, and that really filtered through on the day. From the staff's friendly attitude to the venues they were able to recommend; all located 5 minutes from the cemetery, the wake couldn't have run more smoothly. Thanks again
Adrian Paul
Perfect Wedding
Ultimo catered our wedding in April 2021 and what an amazing experience it was! The food was absolutely delicious, so generously portioned and all dietary's perfectly catered for. Hollie our on-the-day coordinator was absolutely incredible! Hollie was so prompt in replying to my emails and was so well organised with meticulous attention to every detail. All the waitstaff were so attentive and polite. Could not recommend Ultimo highly enough, thank you all so much.
Jordan Langham
Food is some of the best in Perth
Ultimo Catering & Events are wonderful supporters of The Peet Op Shop Ball for Anglicare WA each year and we thank Peter and the ultimo team for their incredible generosity. Their food is some of the best in Perth and we couldn't be more thankful for all their hard work and dedication to making it such a spectacular event.
Ian Craig
Anglicare
Total LORD of the hospitality industry
We just wanted to reach out and say a HUGE thank you for being a part of our special day. We loved every second of it. We received so many compliments on the food throughout the night. Everyone said it was delicious, there was plenty of it and the presentation was amazing. Thank you for being such a professional, such a legend and a total LORD of the hospitality industry.
Mr & Mrs Thomas
50th Birthday Party
I held an event on Saturday night at my home to celebrate my husband's 50th birthday. The service I received from Vanessa was outstanding and she managed to put everything together with limited notice. She even did some work over the weekend and called me on Saturday during the day to ensure the hired equipment had arrived. On the evening, Tony, Nathaniel and the Chef were absolutely superb!! Their professionalism and customer attentiveness was first class and made my night so easy. The quality of your staff and catering product was noted by several of the guest who requested business cards from Tony for their own future events. I wanted to bring attention to the fabulous people you have at Ultimo - they are real assets to your business.
Lisa
Corporate Xmas Party
We have used Ultimo for 2 years (3 years including this year hopefully!) for our corporate Christmas Party. Their events staff go above and beyond in the planning stages, then the onsite team on the night of the events have always been amazing. No request has ever been too big. They make the task of organising a large christmas party easier. Food and drinks have been delicious and the event space in always stunning!
Paige Brown
Amazing & Attentive Service
I wanted to send a HUGE thank you specifically to yourself for all of the hard work organising our big day and to Tony for his amazing & attentive service on the night, plus to the whole team for putting together a seamless evening. I am so happy with how everything came together and I have had nothing but perfect compliments about the food, service & atmosphere on the night.
Mr & Mrs Sear
York Wedding
Groovin' the Moo
I cannot recommend Ultimo Catering highly enough. I feel very fortunate to have finally found a catering company that understands and delivers a fantastic backstage catering experience. All artists and staff are wowed by the quality of food & service provided. I look forward to working with Ultimo Catering again next year on our national GTM tour.
Fernando Tellier Motti
Catering Manager | Groovin' the Moo
Magical Wedding
We had a magical wedding reception thanks to Ultimo!  We were blown away by the extraordinary food and super friendly service, it truly exceeded our expectations.  We were a bit daunted by designing the menu, but Clark understood what we wanted and he just led us toward a superb combination of flavours.  The staff went above and beyond for us and our guests and many have since commented on how impressed they were.  Thank you from the bottom of our hearts for the best day of our lives.
Claire Naylor
Backyard Cocktail Wedding
Never disappointed
Ultimo Catering is a favourite with our staff and clients. The On - Demand catering menu is top quality and always well presented. Attention to detail means our orders are delivered directly to our catering kitchen and sometimes even put into the fridge! Their two hour minimum order time makes catering for last minute meetings stress free. We know that if we order with Ultimo we have lots of yummy options and we will never be disappointed."
Danielle Barnard
The Brand Agency
Covid Wedding Save
"We cannot thank the entire team at Ultimo enough for their incredible service. We were told it was going to be good, but we never expected how good! Our wedding venue was cancelled on us the night prior to our wedding due to Covid-19 restrictions being implemented (no fault of Ultimo's). Ultimo assisted us in a short 12 hour period to completely relocate and redesign our wedding. To say it was executed flawlessly is an understatement. We were so so happy with their service and everything went perfectly on the night. From the setting-up, to the food served, to the drink service, to the pack down – it was all perfect. Huge thank you to the entire team, but an extra special thank you to Hollie – she was amazing throughout the entire experience. We cannot thank Ultimo enough and look forward to using them again for future events. Would recommend the team to anyone in a heartbeat! 
Kyle Moss
Corporate Christmas Party
Eventing can be hard, but with Ultimo, we had no stresses! They took care of everything. From the initial information package, meeting with the event coordinator and through to the meet and greet on the day. It was easy, the staff were amazing, and the food and venue incredible! Thank you so much Ultimo, for making our annual Christmas party a joy. We look forward to working with you again!
Stevie McCormack
Perth Eye Hospital
Always fresh
On Demand Catering is great alternative for in house meetings. There is a great range of choice that covers all dietary requirements. Always fresh and always delivered on time even with short notice. Staff love discovering what delights are in the boxes.
Lucille
DLA Piper
Speedy Response
I contacted Ultimo the week of my event and they very quickly got back to me and were able to do the catering. I was very pleased when the staff member arrived and set up everything. I didn't have to do a thing :). The staff member was professional, helpful and a lovely person to boot. Many of my guests told me how good they thought the food was. Thanks Ultimo for your service and quality and attention to detail.
Deb Thompson
Professional & Quality
Ultimo has taken over all of The Rural Agricultural Society's catering since 2000, including the Perth Royal Show. The level of professionalism and quality of food they have brought to our organisation has been excellent.  Their timely and friendly presentation of service has been exceptional over the years.  The RAS entertains a cross section of high-profile individuals  including foreign diplomats, politicians, the Governor of Western Australia and a selection of VIPs who have all commented on the quality of food and service provided.  I highly recommend Ultimo to organise any function or event, large or small.
Janice Davidson
Executive Assistant, The Royal Agricultural Society of Western Australia
Sandwiches were a hit
Thanks so much for Friday. The food was beautiful, plenty of it and on time. Normally sandwiches aren't something guests rave about, but wow we had some outstanding comments! Several people also mentioned that we have raised the bar with this conference and that was due solely to the food provided. So, as far as feedback goes the whole thing was perfect. The young delivery man was extremely pleasant and went all out to do anything to help. Thanks again and will call on you for future events. All the best.
Cath
Belmay Primary School
Dream Wedding
Thank you to Ultimo Catering for helping to create our dream wedding.  Choosing to hold our wedding in a marquee at my parent's home meant we had total control of the styling and ambiance of our wedding. Ultimo's professional service made for a stress-free evening - we wanted it untroubled and relaxed and Ultimo's expertise ensured every box was ticked. They were totally flexible - we basically made up a whole new menu – and the food was excellent quality.  We had a ball because we had our wedding exactly the way we wanted it.
Hannah and Antony Lalor
Marquee Wedding
Exceeded Expectations
Ultimo have been providing corporate catering services to our organisation and every experience has exceeded expectations. Fresh, healthy and tasty catering options with quality service from their function coordinators, chef team and service staff. Could not recommend them highly enough! 
Tania Papalia
Happy and very full
Thank you so much for all the help you gave me in the lead up to my event and especially when we had to reschedule due to lockdown; your help and support was truly appreciated ! Emails were always quickly responded to and whenever I called you were always available (such a rarity nowadays where people take days to get back to you). This is our first time using Ultimo and we look forward to using you again for future events. We were so pleased with everything and we cannot recommend you enough to our family and friends. All our guests left happy and very full and that's really all we can hope and ask for when hosting an event.
Adam, Rebecca and Rose
Nothing was ever too much trouble
I just want to say a MASSIVE THANK YOU to the Ultimo Team for all your work in the lead up as well as on the night. I can not recommend the Ultimo company enough. Not only did you and the team make the organizing an absolute breeze, the detail and professionalism on the night by all staff was nothing short of superb! Nothing was ever too much trouble  - from taking care of the ticket sales and providing regular updates, to even extending the event on the night when the CEO made the request at 9:50pm (10 mins before it was meant to close)– even meeting the last minute request of having a lectern and stand alone mic for speeches!! The Ultimo customer service really is above and beyond. I had numerous emails flooding my inbox on Friday from staff raving about what a great night it was! The layout was fantastic for our size group (roughly 300ish I believe) as there was plenty of room to move without the place feeling empty. Both the drinks and food menus were fab – so many people made the comment of how fast the service was. We had a very challenging budget to work with, and what you were able to provide for that budget was absolutely incredible
Freya Barsby
Calibre Group
On Demand Catering
Food was really good. Pretzels were a major hit as were the Chou Chous and the individual Salads. Food is always delivered on time and exceeds expectations. It is a pleasure to business with you guys!
Kristian Pereira
Gerflor Australasia
Best in the Biz
Just wanted to reach and out and say a hugeee thank you for the impeccable service and food Ultimo provided for our wedding on Friday at The Quarry. It was absolutely amazing and everyone raved about the food. Everyone was also stoked that there glasses were never empty- love it! The service was beyond perfect. But once again, thank you so much. Everything was A+. Please pass on our thanks to all involved. Best in the biz.
Mikayla + Sean
Wedding
Brand Advocate
We are all singing your praises this morning for the fantastic job that you and your team did for the Council Retreat catering.  We have had excellent feedback on the food presentation, staff friendliness and incredible service that you provided us over this momentous 3-day Council Retreat event.  Logistically, this event was extremely challenging and yet you made it all seem so effortless.  You worked quickly but so efficiently and effectively and with such incredible, meticulous attention to detail and because of you, this event was a great success. The catering and presentation of food is the best I have seen and I will certainly be a brand advocate for you.
Avril Schadendorf
Flawless Performance
We were so impressed by you and the supporting team on the night. We did not have any issues, the food was exceptional and the service perfect, a flawless performance, you did an outstanding job and we are thrilled to have chosen Ultimo and lucky to have you as our event organiser. Thank you again!
Alex & Elanie
Wedding Catering
Wow factor
Our Christmas function was very successful and this had a lot to do with Ultimo and the marquee they organised at Ozone Reserve. They took care of the logistics, great food and drink package and supplied friendly staff. There certainly was a wow factor with the design and layout of the marquee. Clark was a delight to deal with and certainly made my job a lot easier! We would be very happy to recommend Ultimo and would have no hesitation in using Ultimo again, not only for Christmas functions but other events during the year.
Kaye Fraser-Rae
Executive Assistant, Sinclair Knight Mars
Afternoon Delight
A note of THANKS to let you know that the catering for this afternoon tea was excellent. The choices for the selection of food both savoury and sweets was delightful and the team thoroughly enjoyed it. Thank you once again.
Sheila Khandakar
Chevron
Not all heroes wear capes
Peter and the team at Ultimo are amazing! Peter has been so supportive and someone you want in your corner when a pandemic interrupts your wedding plans. He went above and beyond helping us through what has been a very difficult and stressful time. The food is amazing and to cater to a full gluten-free menu for us was no trouble and always came with a positive can-do approach. As they have been in the industry for some time, their knowledge and connections to other suppliers has been invaluable. Thank you Peter for all your help and hope we will be able to engage Ultimo in the future
Melanie Hobday
The food was exquisite
I organised to have Ultimo do the catering for my birthday party at home and they certainly delivered. I always got prompt responses from Vanessa who was very professional, approachable and patient. The staff who turned up on the day, Chef Lisa and Head Waitress Sophie were both very friendly, helpful and good at their job. Nothing was too much trouble. We had canapes which might as well have been a degustation experience. The food was exquisite and of good quality. The service was exceptional – something that is quite rare in Perth these days. Thanks to Ultimo, my evening was stress-free and elegant. My guests were impressed and I received so many comments about the delicious food. Thanks Ultimo! 
Marie Nankoo
Corporate Event
Thank you for the event of Friday - it really was outstanding. I have had several people who attend lots of corporate events say to me that "That was the best event I have attended in at least the last 5 years" So thank you! The attention to detail of the whole day, from breakfast at registration to the superb lunch, the events themselves and finally the awards at the end was exemplary. Normally as the person who has signed the event off, I spend the day worrying if it will be a success, but this was one of those rare events when I could submerse myself in the day and enjoy it, knowing that you had everything covered. A brilliant day, one that shall be long talked about!
Richard
EventPod
On Demand Catering
I have been a corporate business customer of Ultimo Catering for over 2 years now. Ultimo have always been extremely helpful and timely with their service. Ultimo are never late for delivery, and always happy to take on last minute orders, and changes at our request which is fantastic for us as we are usually extremely busy. I have recommended Ultimo to other professionals for their corporate events as the quality and service is always consistent and never disappoints.
Paris Ward
3DS
Outside the box
I just wanted to say thankyou, for helping make Adrian's night such a special and memorable one!   What a night! The feedback from everyone was that the food was sensational, especially the seafood station. Thankyou for the little extras that you thought of, it really did make for a unique occasion.  All of your staff were fabulous, and did a great job keeping up with the cocktail swilling party goers. Thanks again
Adrian Crooks 50th Extravaganza,
Fremantle Boatshed
You're just the best
I don't actually have the words to express our thanks to you for everything you have done for us to make our day so magical. The amount of food, quality of food and service were absolutely raved about from our guests. There was absolutely no faulting anything on your end - our families were so incredibly happy. The effort you went to in securing the TV and organising the video to play for us was unbelievable. We were so shocked and happy and it was just the best. It definitely set the mood and tone of the night and something that we will appreciate forever. And just the many emails you responded to. Through a venue change and Covid postponement it was certainly much more of an effort and we so appreciate everything you did for us through all the changes. We simply could not have asked better service or experience with Ultimo. And please pass along our thanks to the rest of the team who worked Saturday night - they were all so great. You're just the best, Hollie! So happy to have met you and thank you again for making our day so amazing!
Mitzi and Olly